About Us
---
BUM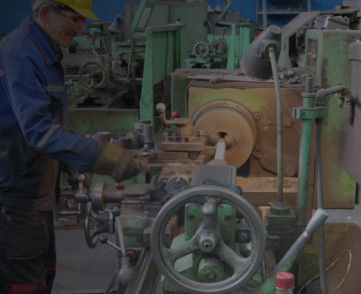 LLC "Baku Universal Machine-Building" address: Baku city, Narimanov district, str. Aliasker Gaibov 10 , along the airport highway.
The plant was founded in 1952.
There are 5 main workshops, 6 subsidiary sites, at the plant; it has the site producing public consumer goods equipped by thermoplastautomats.
Foundry workshop is equipped by the necessary equipment for the production of steel, pot, non-ferrous (aluminum, bronze, brass, copper) molding. The workshop of the welded metal constructions with area of 5000 sq.m is equipped by the equipment permitted of produce complex metal constructions, demanding high quality of welded joint.
Contact Us
---
LLC "Baku Universal Machine-Building"
Baku city, Narimanov district, str. Aliasker Gaibov 10, Azerbaijan, AZ 1029
Tel: (+994 12) 566 08 55; 567 53 10; 566 30 51
Fax: (+994 12) 567 49 10
When
---
CURRENTLY
UNDER CONSTRUCTION
Please check back again within Some Days as We're Pretty Close